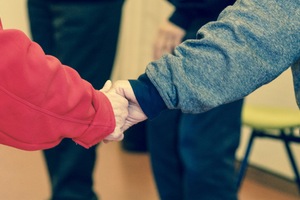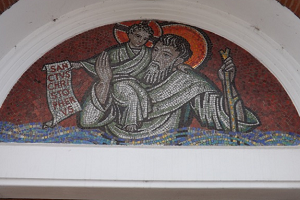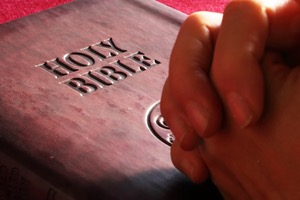 The Friendship Group in the Parish of Our Lady & St Christopher's, Romiley was part of the Worldwide Faith and Light Community until the end of 2020 when we once again became a Parish group.
The group brings together people with a learning disability , their friends and their families.
We believe that:
each person is of infinite worth, and is able to give as well as receive
people with a learning disability have special gifts to share with the Church and the world
as members of God's family we are called to encourage and support each other
What do we do?
We welcome anyone who is open to listening to Jesus and living the Gospel message. We meet once per month, on a Sunday afternoon.
A Time of Meeting
We welcome each person for the gift of who they are. We accompany each other in an activity and help everyone contribute ideas, feelings, plans, etc. Our aim is to do 'with' rather than 'for' people.
A Time of Prayer
We celebrate the presence of God in our lives. We pray for ourselves, our families and our friends. We learn about Jesus. We do this using drama, music, art simple prayers and sometimes celebrate Mass.
Celebrating Together
Singing, dancing, and sharing a simple meal together. It is a time for sharing news and making plans.
The fourth time
This important time between the regular meetings. Moved by the Holy Spirit, groups find themselves meeting more often for trips and outings – to the theatre, for picnics or to visit other Faith & Light Groups. As friendships develop in two's or three's we may visit each other, call each other for a chat or offer support.
We welcome new members
We also need people who will support us with practical acts of kindness on an occasional basis – e.g. fundraising, catering, transport.
We always need your prayers.
Get In Touch
To learn more about the Friendship Group at Our Lady and St Christopher's, please contact Sarah.
Sarah Heaton
0161 494 2026