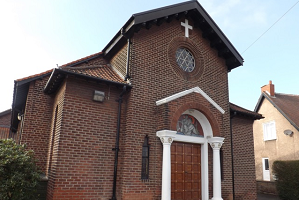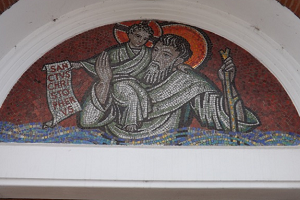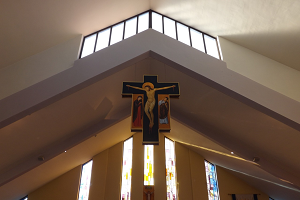 The Anointing of the Sick arises from Christ's ministry as a healer, which is handed on to the apostles (Mark 6,13).
It can take place as part of a liturgical service in Church with a number of people; it can also be in private with someone who is unwell or preparing for surgery; and it can be in an emergency when someone is dying. This is a sacrament of healing and its power should never be underestimated. In all cases the Word of God is proclaimed to provide hope and consolation.
In an emergency or when someone is able to make a confession the priest will give absolution and the Apostolic Pardon. The priest then silently prays over the sick person resting his hands on their head invoking the Holy Spirit. After this prayerful silence the priest, using the oil of the sick, anoints the forehead of the sick person with these words: "Through this Holy anointing may the Lord in his love mercy help you with the grace of the Holy Spirit". He then anoints the palms of the sick person's hands with these words: "May the Lord who frees you from sin, save you and raise you up". Arrangements exist for Holy Communion to be taken to the sick and housebound, with either continuing or temporary needs. This normally takes place after the Sunday Mass, but arrangements can be made through the parish priest for Holy Communion to be taken on any day of the week to suit those who are ill or housebound.
Schedule
Upon request.
Get In Touch
The priests visit the sick and homebound regularly. If you are due to go into hospital or are having major treatment please inform one of the priests. Once in hospital please do inform the chaplaincy. There is a priest on duty 24 hours to anoint the sick in case of emergency.
Family members are encouraged to be present when the priest anoints the patient in hospital or at home.